Please look for updates on our Facebook page
---
January 30th
Toddler Yoga
10-10:30 am in the Community Room
Tuesdays
Cross Stitch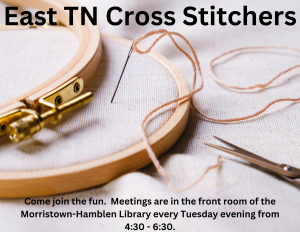 Coming in February
February 2nd

Fun and Fit for Adults!
A new program started in the fall, and we are having a blast on Thursdays!  Our next class will be February 2nd.  Come join us for Fun and Fit on Thursdays at 6pm and find out how much fun healthy habits can be!  Sign up is not required, just come join us.  Bring your friends and your positive vibes!
February 4th    Art Swap!
February 7th    Camp Emotions
February 7th and 18th    Lego club
February 13th    Snack Attack